Dariusz Glowacki (born in 1965 in Poznan, Poland)
Ph.D (doctorate) at the University of Arts in Poznan in 2012. MA v/ Jerzy Kalucki. In 1989 he graduated from Jerzy Kalucki's studio at the Academy of Fine Arts in Poznan. He also studied semiotics at professor Kazimierz Swirydowicz. In years 1989 -1990 granted the scholarship of the ministry of Culture and Arts for the most promising young artists. In years 1993-1995 worked at the Academy of Fine Arts in Poznan. He works in different madia as painting, drawings and installations. Writes texts on art. In 2007 he curated Izabela Rudzka's exhibition in Berengo Collection in Venice. In 2008 he made a glass sculpture in Berengo Studio on Murano in Venice. He was also one of the curators of the Fresh Glass exhibition in Arsenal Gallery in Poznan and Glass Bridge exhibition during Mediations Biennale in Poznan in 2008.  
selected shows & exhibitions
1988: painting, K Gallery, Poznan, Poland; objects, BWA Gallery, Zielona Gora, Poland; 1990: pictures and objects, Wielka Gallery, Poznan, Poland; painting, BWA Gallery, Poznan, Poland; painting, Crossing Over exhibition, Brighton, Great Britain; 1991: objects, ON Gallery, Poznan, Poland; 1992: objects, E Gallery, Poznan, Poland; 1993: painting, ABC Gallery, Poznan, Poland; 1994: painting, Lyss, Switzerland, 1996: painting, Profil Gallery, Poznan, Poland; 1998: "See Mediterranean", objects, ON Gallery, Poznan, Poland; 1999: Meeting, Gallerie 2112, Copenhagen, Denmark; 2008: Murano glass sculpture and paintings - Fresh Glass exhibition (glass from Berengo Studio), Arsenal Gallery, Poznan, Poland; Murano glass - Glass Bridge exhibition during Mediations Biennale in Poznan; 2010: painting, ThinkArt space Poznan, Poland; 2012: The exhibition at the public defense of doctoral dissertation at the University of Arts in Poznan; 2013: Presentation in Galeria Spotkan, Poznan, Poland; Painting ŚwiatloŚwiaty/Lightworlds exhibition, ThinkArt Space Poznan, Poland; 2014 - DźwiękObrazy / SoundPaintings, malarstwo, Think Art, Poznań; 2015 - Christie's First Open/LDN, London, United Kingdom, 2015 - Światło² / Light², malarstwo, szkło z Murano, Think Art, Poznań; Tennis Art Cup 2015 aukacja charytatywna; 2016 – Wystawa "pozaPOZNANIEM", Galeria Miejska Arsenał Poznań, kwiecień; Tennis Art Cup 2016 aukacja charytatywna; 2017 – "ZOOLOG i martwa natura", malarstwo, Uniwersytecka Galeria Sztuki, Kalisz; 2018 – Festiwal Bliżej Natury 2018 – Pawilon Ekspozycyjno-Dydaktycznym Ogrodu Botanicznego UAM, ul. Dąbrowskiego 165, Poznań. Mediations Biennale 2018. Poznan. Tennis Art Cup 2018 aukacja charytatywna, "Kolor w Przyrodzie – Ptaki", Osiedlowy Dom Kultury "ORBITA", Poznań; 2019 - Tennis Art Cup 2019 aukacja charytatywna, malarstwo, Zespół Szkół im. Joachima Lelewela, Poznań, Wystawa "ONA – Piękno. Siła. Osobowość.", Galeria Malta Poznań
Wystawa Światło² - dokument filmowy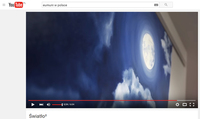 Katalog wystawy Światło² / Light² exhibition catalogue
Przemieszczony świat
Co to jest rzeczywistość? Jak wiele możemy spostrzec? Jak można przekroczyć ograniczenia naszych zmysłów? Co jest poza krawędzią naszej rzeczywistości? Czy świat jest tylko iluzoryczną projekcją naszego umysłu? Wszystkie te pytania dotykają fundamentalnej kwestii poznania i instrumentarium, jakie mamy w naszej peregrynacji przez przestrzeń i czas. Wyrastają z tęsknoty dotknięcia tego, co poza, i prób przekroczenia naszej ograniczoności.
Wrażenia zgrzytu i dysonansu są jednymi z pierwszych odczuć, jakie mamy, gdy oglądamy obrazy Dariusza Głowackiego. Na jego obrazach znajdujemy zwykle namalowane w niemal iluzjonistyczny sposób przedmioty odnoszące się do codzienności: kubki, talerze, widelce, łyżki, filiżanki. Te realistyczne wizerunki konfrontowane są prawie zawsze z syntetycznymi, abstrakcyjnymi płaszczyznami koloru. Izolowanie wybranych przedmiotów na pustych lub czystych tłach jest nie tylko potrzebą i zabiegiem estetycznym. Rolą koloru tła jest podkreślenie pewnej ułomności przedstawionych rzeczy. Są one prawie zawsze niepełne, ucięte, wymykają się naszym oczekiwaniom i pragnieniu zobaczenia ich w pełni.
Obrazy artysty w oczywisty sposób nawiązują do tradycji malowania martwych natur. Malowanie przedmiotów codzienności towarzyszy nam od czasów starożytnych, a swój szczyt popularności miało w XVII wieku we Flandrii i w Holandii. Nawiązaniem do tej tradycji była także twórczość P. Cezanne'a, P.Picassa, H.Matissa czy też G. Morandiego. W ostatnich kilkudziesięciu latach w sztuce dominują raczej treści związane z biologią i kondycją człowieka. Próba wypowiadania się przez przedmioty codzienności, jaką podejmuje Dariusz Głowacki wydaje się być bardzo świeża i frapująca. Szczególnie, że jego obrazy kontrastują w warstwie wizualnej bardzo różne tradycje: realizm ("Silver"), japońską estetykę czystych form i kolorów ( "The kettle") oraz mistycyzm martwych natur Georgio Morandiego.
Pierwszym powodem do malowania obrazów jest dla artysty zapewne zachwyt i szacunek wobec przedmiotów, których codziennie dotykamy. Malowanie ich jest wyrazem ciepłego, ironicznego hołdu (taka jest chyba rola często występującego złota i srebra na obrazach), który artysta składa raczej lekceważonym i traktowanym zazwyczaj tylko funkcjonalnie przedmiotom. Artysta nie kieruje się jednak estetyką obiektów. Gloryfikacja przedmiotów wydobyć ma ich ładunek symboliczny, a nie tylko rolę, jaką pełnia w swoim związku z jedzeniem. W obrazach artysty kubki, talerze czy sztućce są zawsze puste, a ich potencjalne zastosowanie jest na dalszym planie. Sam artysta mówi, że przedmioty codzienności towarzyszą prawie każdemu spotkaniu i rozmowie. Stąd właśnie wynika sposób kadrowania przedmiotów, zakrywania ich i przewrotne dysonanse. Zdania, sądy i opinie, które wypowiadamy są prawie zawsze niepełne. Nieważne czy wykrzyczane lub wyszeptane, są raczej namiastką komunikacji. Ta chropawość artykulacji, banalność zdań, kiczowatość powtarzanych, zasłyszanych prawd znajduje swój refleks w obrazach Dariusza Głowackiego. Jest w nich też jednak gotowość do rewizji własnych sądów, uczenia się, zgoda na przewartościowanie i próba dopasowania do siebie różnych światów. Takie są obrazy: "Four" lub "Displaced". W "Black, white and red" opozycja kolorów czajników podkreślona jest przez czerwone, pełne namiętności tło. Cień, jaki rzucają dwa czajniki jest złoty i godzi oba zwaśnione obiekty, które są w gruncie rzeczy tylko symetrycznymi negatywami samych siebie. Tuż obok nich znajduje się wielokolorowe wibrujące tło, którego "Black, white and red" zdają się w ogóle nie dostrzegać.
Obrazy Dariusza Głowackiego dotykają istoty poznania i ograniczeń zmysłów, przez jakie człowiek postrzega świat. Nasze zmysły są niewystarczającym instrumentarium do poznania świata, a zarazem są wszystkim, czym możemy świat dotknąć. Ułomność naszych zmysłów (także wzroku, którym widzimy niepełny przecież zakres światła) jest oczywista. Poznanie świata, tworzenie jasnych przesłań czy też pełne zrozumienie drugiego człowieka jest praktycznie niemożliwe. Możliwe jest jednak opowiadanie o naszych ograniczeniach i o ciekawości, jaką budzi w nas rzeczywistość. Takie są główne źródła twórczości Dariusza Głowackiego. Próba dociekania natury świata i poznania jest stale obecna w jego sztuce. Nie ma znaczenia czy artysta tworzy obiekt czy maluje obraz. W jego dziełach zawsze jest z jednej strony chęć przekroczenia ograniczeń, a z drugiej wątpienie w uznane przekonania i kalki kulturowe, przez które świat odbieramy. Jest to przykład sztuki, w której wrażenia wzrokowe mogą być początkiem indywidualnych prób dociekania i rozpoznawania świata. Może się okazać, że aby wyruszyć na własną ścieżkę poznawania wystarczy zabrać ze sobą zwyczajną łyżeczkę do herbaty. Kosmos i tajemniczy świat jest tuż, na krawędzi naszego stołu.